WCOC
(washington council of congregations)
The council consists of six established religious congregations in the Town of Washington, who are working together for the benefit of our community. They include First Congregational Church, The Greater Coalition for Jewish Life, Our Lady of Perpetual Help Roman Catholic Church, St. Andrew's Episcopal Church, St. John's Episcopal Church and Salem Covenant Church. Together we seek to serve our neighbors through a variety of collaborative efforts.

Current Projects include: The Farmer's Market, Saturdays, 10-1 in the Depot, where we will receive donations to transport to food banks.
Rebuilding Together
Rebuilding Together In Litchfield County
New Milford, CT 06776
Ms. Ceia Webb

Rebuilding Togethers mission is to help rebuild lives -- one home at a time. We preserve and revitalize houses and communities, assuring that low-income homeowners, particularly those who are elderly, disabled and/or supporting young children, live in safety and warmth.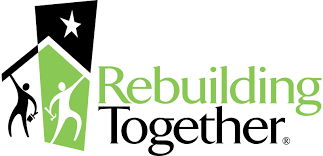 Episcopal Relief Fund
We use our Fund to help provide emergency assistance to people recovering from the impact of heavy rain and flooding or any other desaster in the area.

If you need assistance contact us (860) 868-2275
A typical gathering after Sunday Service
Washington Warren Food Bank
In conjunction with the town of Washington, a new food bank opened on Tuesday, March 21st, 2017.

It is located at:
Warren Community Center
7 Sackett Hill Road
Warren, CT 06754

The Washington/Warren Food Bank Hours:
First and third Tuesday of each month
10:00a.m. - Noon.

Residents of Washington may register to use the food bank by contacting Samantha Sommerer 860-868-0058 or Mary Anne Greene 860-868-2259.

Warren residents should contact Leah Pullaro 860-868-7881 ext. 114.

Any group or individual that would like to donate to the food bank can make arrangements by contacting any of the numbers listed above.
WASHINGTON AMBULANCE ASSOCIATION
CHECK OUT THE WASHINGTON AMBULANCE ASSOCIATION ​& THE WASHINGTON FIRE DEPARTMENT ​. HELP SUPPORT YOUR LOCAL EMERGENCY VOLUNTEER COMPANIES TODAY.